ARVAL TRADING, EXPERT PARTNER IN IMPORTING USED CARS FOR PROFESSIONALS
USED VEHICLE IMPORTS FOR PROFESSIONALS
Left column
Arval Trading was created in 2006. It is an Arval subsidiary company, which belongs to BNP Paribas.  We specialise in exporting used vehicles from the Arval group's long-term lease fleet to automotive professionals.
As a recognised and certified international trading partner, we can provide you with access to the wide selection of appraised vehicles.
By simplifying all the required procedures (acquisition, administrative, customs, logistics, etc.) and providing you with advice tailored to meet your requirements, we can optimise the steps involved in importing your used vehicles into more than 29 destination countries.
Right column

Left column
Right column
OUR VOCATION
Become your partner in importing used vehicles internationally
Provide you with a wide selection of vehicles: All types, models and engine systems
Present vehicles with standardised valuations: photos, detailed descriptions, service histories
Help you manage your administrative & logistics procedures
WORLD LEADER IN COMPANY VEHICLE RENTAL SERVICES
Left column
Founded in 1989, the Arval group is a fully-owned subsidiary of BNP Paribas. It provides professional clients, SMEs and major international groups with dedicated solutions for optimising their employees' mobility and outsourcing the risks involved in managing their vehicle fleet.
Arval is a founder member of the Element-Arval Global Alliance, the longest standing strategic alliance in the fleet management industry where all members hold a leading position in their respective countries.
More than 6500 employees in the Arval group deliver long-term rental and fleet management solutions in 47 countries throughout the world.
Right column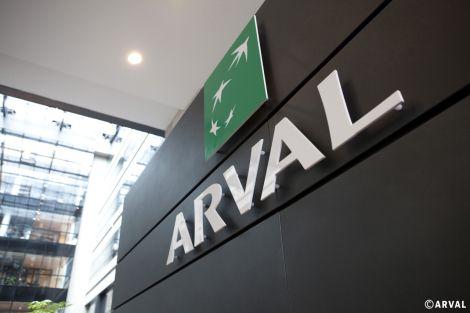 Left column
Right column
THE GROUP'S VALUES
Expert advice and service quality
Emphasis on human relations
Taking care of drivers and vehicles
Solutions to fit companies of all sizes.
IMPORT VEHICLES MORE EASILY WITH ARVAL TRADING
IMPORT VEHICLES MORE EASILY WITH ARVAL TRADING